Q&A with Midnight Oil Anthology author, Freya LeCrow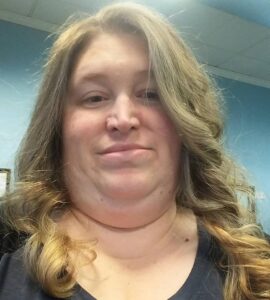 Inquiring minds want to know what makes you tick. Tell us about your life. My life pretty much revolves around my family.  I am a mother of three kids and it gets crazy at times. Late at night is writing time for me.

What was your life like before you became a writer, and how did you get your start as an author? I don't think I had a life before I became a writer.  I started writing at a very young age and kept writing. It is part of who I am.




Tell us about your writing process. Are you a pantser, a plotter, or something else? Pantser, I have never been great about plotting and brain storming.  




Do you have a favorite writing project or a book that still haunts your dreams that you would like to share? I can't think of one.

Tell us a little about your story in the Midnight Oil Anthology.  My story is about a young woman who walks into a gallery and find a painting of herself as a young girl, but the painting is 100 years old.  She later finds out from her father that the family is cursed.




Do you have works in progress? I have a few, but not currently writing much.




What are your plans for your next book? Shh it's a secret, even to me.  LOL




Do you have an especially interesting research experience to share? I just kind of run around like a chicken with my head cut off.  Though I do use goggle earth for the locations I have never been to.




How to you stay in touch with your muse? I think mine got lost someplace, if you see her send her back.




What do you think has contributed the most to your writing style? Reading!!!  I love to read and that has helped me to find my style.

How can readers follow you online?
Facebook: https://www.facebook.com/AuthorLeCrow/
Twitter: https://twitter.com/AuthorLeCrow
Web: http://freyalecrow.wixsite.com/freyalecrow