Check out my books!
---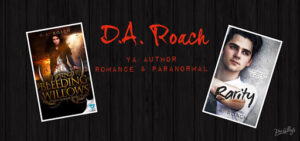 The best way to get my books is through Amazon, by clicking here. If you want an author signed paperback from me, click here.
Support vEDS Research
---

Vascular Ehlers-Danlos Syndrome (vEDS) is a rare collagen disorder that affects all tissues including the vascular system and organs leaving patients fragile and prone to rupture and early death. Help find a cure for Vascular Ehlers-Danlos Syndrome by donating to researching a cure here:
About Me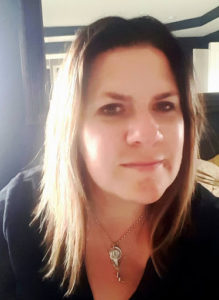 ---
D.A. Roach has been telling stories since she was a young girl in the suburbs of Chicago. In college, she met the man of her dreams, her happily ever after, and married him 2 weeks after graduating. They have 3 kids together and two pet cockatiels named Poppy and Suki. D.A. did not find a love for books until after college. Her parents were immigrants from Lithuania and found TV and radio easier ways to hear stories so they did not do much reading or encourage it. But once she finished college and D.A. had free time, she discovered how amazing it was to get lost in a story. D.A. is a full-time mom and wife. When she is not doing domestic things (laundry, bills, etc) she is writing, reading, creating mixed media art, and helping beautify her kids' school landscape. Music is a love in her life and it's rare to find her without a song playing nearby. Her favorite authors include Rebecca Donovan, Richelle Mead, Larissa Ione, Stephanie Meyer, E.L. James, Helena Hunting, and Nicole Williams. Reading great works from authors like these has motivated D.A. to write her own stories, as she hopes to make positive changes in the world with her art and writing.
---
Life isn't about finding yourself. Life is about creating yourself."
― George Bernard Shaw