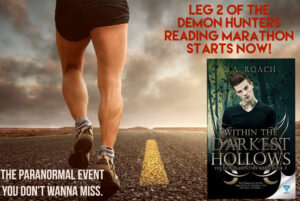 It's time to join the next leg of out Demon Hunters Reading Marathon. We start book 2, Within the Darkest Hollows 11/15/18.  Grab book 2 here: http://a.co/2NaATFH
And join the Marathon here: https://www.facebook.com/events/2163709303893530/
The first leg was a ton of fun and the next 2 will surely be epic! Nikki Jefford will kick off our paranormal author takeovers on 11/18/18!