Q&A with Midnight Oil Anthology Author, Crystal Cauthier!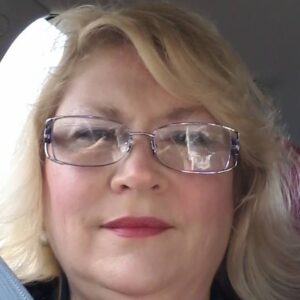 Inquiring minds want to know what makes you tick. Tell us about your life.
I love working from home at my three business', Laying in the sun, traveling, talking to friends and doing crafts.
My life has been full of surprises and hard times. I have persevered to be a successful publisher, promoter, jewelry consultant.
What was your life like before you became a writer, and how did you get your start as an author?
I'm a former Paralegal of 30 years+, An Author, Publisher, Promoter, Marketer, Wife and mother of 5 grown children and 15 grandchildren. I live in Louisville, KY.
Tell us about your writing process. Are you a pantser, a plotter, or something else?
I call myself a researcher as I write Historical romance. I love to find out about, people, places and things.
Do you have a favorite writing project or a book that still haunts your dreams that you would like to share? 
I am working on a few things, book 3 in my time travel series. Another Cookbook and a Horror Novel.
Tell us a little about your story in the Midnight Oil Anthology. 
The Haunting of Claire Pritchett is inspired by mental illness, horror and deception. It is something I came up with one night lying in bed.
Do you have works in progress?
Yes, another horror story.
What are your plans for your next book?
To have it published in 2019
Do you have an especially interesting research experience to share?
Researching Nero (37 AD – 68 AD) Bust of Nero © Nero was the fifth Roman emperor and the last of the Julio-Claudian dynasty. He is remembered as an ineffectual, neglectful and brutal leader.
How do you stay in touch with your muse?
Meditation is the key to that for me.  On the verge of sleep in the REM state I usually have the vivid stories hit me.
What do you think has contributed the most to your writing style?
The fact that I taught myself how to edit and recognize that I love dialogue between characters that is in depth and fun to write.
How can readers follow you online?
WEBSITE: www.southernowlpublications.net
Twitter: @cubbymom0403
Twitter: @Southernowl1
Blog: https://www.authormigrainecentral.blogspot.com
Facebook: https://www.facebook.com/crysmisty9133
Southern Owl Publications Facebook:
https://www.facebook.com/southernowlpublications/notifications/
Facebook Blog: https://www.facebook.com/AuthorMigraineCentral/
Promouvoir Promotions:
https://www.facebook.com/groups/darkowlpromotions/?ref=bookmarks