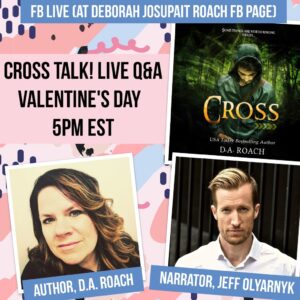 This Wednesday, join us for a FB Live Q&A.
Here's your chance to ask us bookish, audiobook, & Cross questions – we'll do our best to answer them.
Who: Jeff Olyarnyk (narrator), D.A. Roach (author), Kimberly Vanderbloom (moderator), & any & all interested in joining us & asking a question.