Click the link above and enter to win!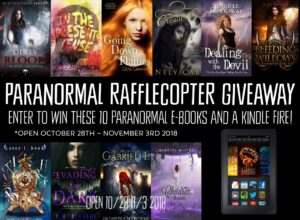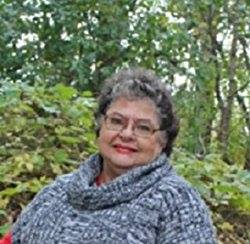 Inquiring minds want to know what makes you tick. Tell us about your life.
I love to write and have since I was 9 years old. Since I haven't worked since 2013 and had two mini strokes my doctor told me to do something to keep my mind working. He said writing would be great.
I love owls and use them in my books, except for this one.
What was your life like before you became a writer, and how did you get your start as an author?
I had an accident that put me on disability. Since I had the time I was able to pursue my love of writing
Tell us about your writing process. Are you a pantser, a plotter, or something else?
I'm a Planster I start out with a plot and outline then my writing just takes off on its own.
Do you have a favorite writing project or a book that still haunts your dreams that you would like to share?
I loved writing "The Owl of the Sipan Lord" I spent six weeks doing research for it.
Tell us a little about your story in the Midnight Oil Anthology. 
It's a story about a man who only cares for himself.
Teaser: A long-distance romance brings two people together, but after being ignored for a time Edana leaves. But does Charlie regret ignoring her?
Do you have works in progress?
I have three in the works. I will have one done by the end of August and the other two by the end of the year.
What are your plans for your next book?
I'm writing a series, Joe Leverette Mysteries, and I plan on plotting out the third book.
Do you have an especially interesting research experience to share?
Several really. For "The Owl of the Sipan Lord" I contacted a well-known archaeologist because I couldn't find what I needed and he got back with me in one week. The other "Midnight Owl: Joe Leverette Mystery, Book 1" I contacted our local ME about the murder to see if it was feasible.
How to you stay in touch with your muse?
Sometimes I have to give her a good kick in the butt!
What do you think has contributed the most to your writing style?
I just do my thing.
How can readers follow you online? 
Facebook https://facebook.com/vivdrewa.author
Amazon  https://www.amazon.com/author/vivdrewa
Need a new read?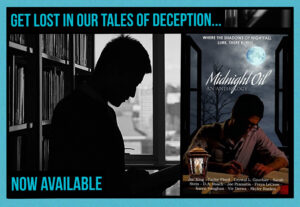 Here's a collection of short tales of deception, including tales by USA Today Bestselling Author,
D.A. Roach, author
,
Joe King
,
Joe Pranaitis
,
Karen Vaughan
,
Taylor Floyd
,
Author Sarah Stein
,
Crystal L Gauthier
,
Freya LeCrow
,
Skyler Rankin
, and
Viv Drewa
.
Midnight Oil Anthology, NOW AVAILABLE! $2.99
#NewRelease
#Lies
#MidnightOil
,
#Anthology
,
#Deception
#Book
,
#Mustread