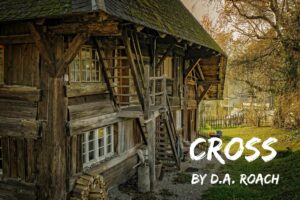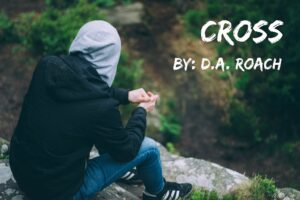 Ray Cross's ordinary suburban life turned upside down when he learned his parents were not who he thought they were. He's asked to journey to the far north to a remote village where magic, dragons, and a corrupt kingdom present dangers that Ray must surmount.
– Cross is a full length Paranormal tale in the Myths & Magic Boxset
PRE-ORDER NOW AVAILABLE FOR $0.99!!!
Myths & Magic: A Science Fiction and Fantasy Collection
MYTHS & MAGIC sends you on a wild ride across universes where a safe return cannot be guaranteed.
Abolished magic returns to Earth. The Minotaur and Achilles clash. Telekinetic sorcerers, witches, and fairies discover their powers. Humans become cyborgs. Dragons prowl the depths of Iceland's volcanoes.
All this and more is packed inside one boxed set overflowing with stories from today's hottest USA Today and International Bestselling authors!
From dystopian thrillers to steampunk romance, from gothic fantasies to paranormal adventures, come journey with unlikely heroes, valiant shifters, rogue vampires, and even a sensual brujo. Dabble in scientific espionage, thwart scheming sorcerers, and challenge hordes of vengeful demons. And maybe fall in love…
If you're ready for 21 exclusive full-length novels and novellas, including some BRAND NEW material, in a boxed set where vampires, shifters, ghosts, demons, and even Djinn haunt the pages, then fall into MYTHS & MAGIC, a collection of science fiction, fantasy, and a dash of paranormal romance that will take you to the edge of your imagination.
PreOrder today to secure YOUR copy of this exciting collection!
Including stories from…
USA Today bestselling author Kerry Adrienne
Award-Winning author Bec McMaster
Award Winning author Felicia Beasley
USA Today bestselling author L.B. Gilbert
USA Today bestselling author Jade Kerrion
Anne Renwick
Lisa Lace
Shayne Silvers
USA Today bestselling author Marilyn Peake
Melle Amade and Michael Trozzo
Lily Thorn
Ilana Waters
Award-Winning author Erin Richards
RE Vance
Cheri Schmidt and Tristan Hunt
CC Dragon
Award-Winning author Bradon Nave
D.A. Roach
Award-Winning author Katalina Leon
Award-Winning author Boone Brux
Eric Padilla
The Myths and Magic authors decided we'd like to offer FREE gifts to everyone who pre-orders our boxed set. These gifts include 15 free eBooks and a coloring book that contains pages based on our novels. Here's how you can claim these free gifts: